Tom Brady. That is all I need to say. I expected a close game that ended with Tampa Bay just getting out a victory over the Chiefs, but let's not sugar coat it, Patrick Mahomes and the Kansas City Chiefs were embarrassed on live TV. They were soundly defeated to the tune of 31-9, with Tom Brady and Rob Gronkowski turning back the clock and frustrating the Chiefs defense. On the other hand, this is hands down the worst game I have ever seen from Patrick Mahomes, the Chiefs are known for turning up the heat in the 4th quarter and dropping 17 unanswered points at will, but there was no getting past that stout Bucs defense. Here are some of my biggest takeaways:
First, I would like to declare the NFL GOAT debate officially done. It's over, Tom Brady is undoubtedly the greatest NFL player of all time. Honestly, the debate was over after his 6th ring, but "haters gonna hate". I know people who loathe Brady and even they are admitting he's the best. Think about it, he has 7 rings, that is more than any NFL franchise has, he's won the Super Bowl with 2 different teams, (sorry Peyton Manning) and he's won the most games of any quarterback ever, 3 league MVPs, 5 Super Bowl MVPs, 3x first team all pro, and 14x Pro Bowl selection. GOAT.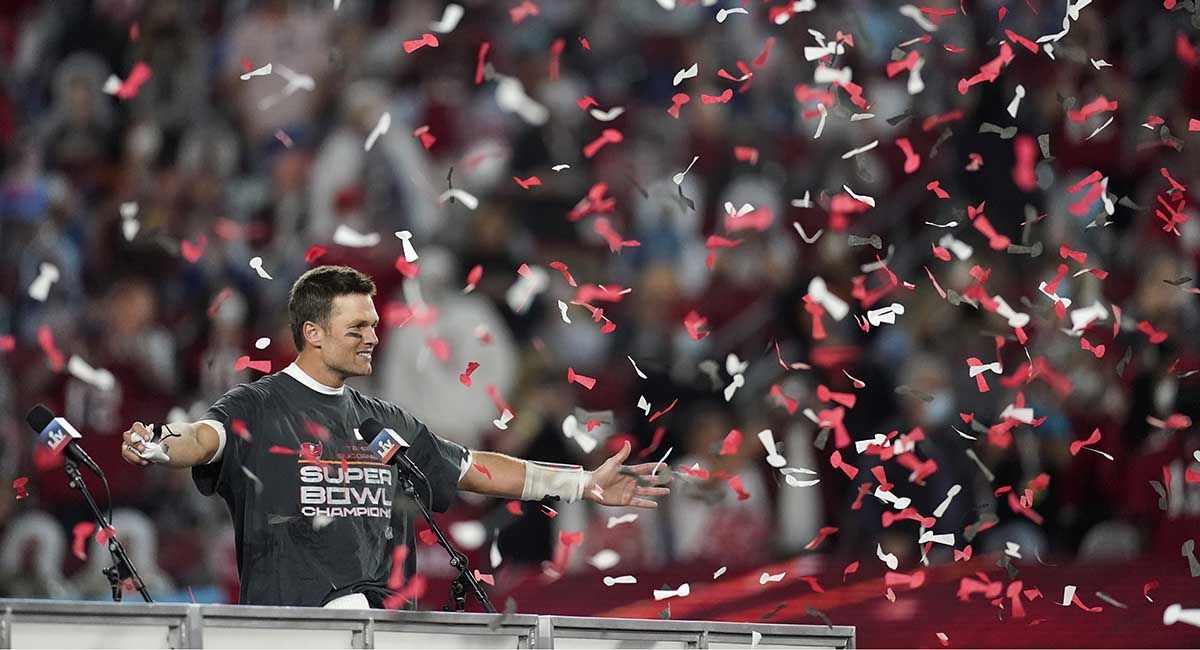 Next is a very unpopular NFL opinion, but Andy Reid is not that great of a head coach and this game proved it. I won't spend too much time on it, but there is no denying it anymore. He is 1-2 in the Super Bowl, he is an awful game manager and he has stumbled onto a team with enough talent to mask his poor play calling and decision making. Remember the Philly "dream team"? Yeah, exactly. I'm not saying that he is bad head coach, he's just supremely overrated. Fringe top 10 all time, if that. (No Chiefs fans, he is not top 5 all time)
Finally, as far as the Pats go, the ball is in Belichick's court now. Brady just won his 7th ring and all the uneducated masses are howling alongside the equally empty headed sports analysts about how "Brady made the dynasty" and "Brady made Belichick". According to Tom Curran, the Patriots will be "uncharacteristically aggressive" this offseason and they have no excuse not to. After sitting out in free agency for about 3 years now, trading out of the 1st round, and letting big name free agents walk, the Patriots finally have no excuse not to do anything. They have the 4th most cap space in the NFL and the 15th overall pick… the future is now, no opt outs, no harrowing cap situations, no reason not to make moves.