Well, at least we beat them in the super bowl. The easiest thing to say is that the better team won, plain and simple, but this game in particular was aggravating to no end. The Rams ran all over the Patriots' defense, having no answers for Cam Akers, but let's be clear, the Rams weren't actually all that impressive on offense outside of Akers, Jared Goff was okay and the offense only put up 17 points (the defense chipped in with a pick 6). The defense feasted on Cam Newton and eventually Jarrett Stidham, with a certain someone playing offensive line being particularly awful (more on him later), but they gave up 6 sacks, likely worsening Newton's abdominal injury. That's right, according to Jay Glazer in pregame, Cam Newton has been struggling with a rather painful abdominal injury, which explains his iffy throws and unwillingness to run and it would also explain 4 redzone trips and coming away with only a field goal to show for it.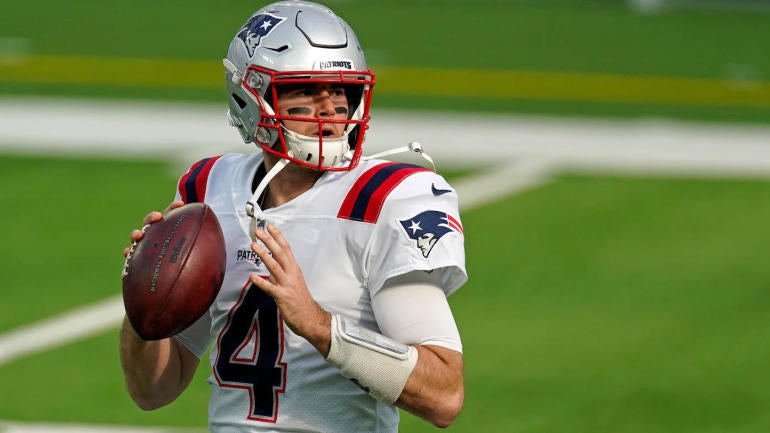 As far as other injury news, Damien Harris limped off the field with a back injury in the 4th quarter, with the announcers saying that he was down for quite a while during a commercial break. This is especially heartbreaking, since Harris was emerging as the lead back and was putting up decent numbers before this. But enough of that, there were a few things that enraged me during the game, it's time to grind my axe…
Cam Newton: I will not blame him that much, as I have learned that he has been dealing with a rather painful abdominal injury and I understand that, but how long can one man hold onto the ball?!?! He was like a statue in the Pocket and could've ran for some easy first downs and with the O-line crumbling around him, he could've at least thrown the ball away. Let me state that I am no longer as upset at him as I was, seeing as this ab injury a real issue, but his performance was still frustrating.
The Officiating: It seems that every week I have a bone to pick with the officials, but there were 3 particularly egregious moments that have earned my ire. First, was Cam Akers' longest run of the night, receiver Cooper Kupp had a Patriots defender in a headlock and there was ref looking directly at it and he did nothing. Second was blatant pass interference with a defender draped on N'Keal Harry's shoulder and then proceeded to trip him on a crucial 3rd down, no flag. Finally, the Rams were on the goal line, a Patriots player jumped (and did not even go over the line) and the rams players jumped. Easy false start right? Wrong, they called New England for a neutral zone infraction penalty, despite not even going over the line.
The Run Defense and 4th Down Defense: Is it really that hard to get a stop? The Rams were 3/3 on 4th down and running back Cam Akers had over 170 yards on the Patriots defense and many, many, many broken tackles. I'll leave it at that.
Jermaine Eluemunor: Remember that certain someone on the Patriots O-line who I was extremely displeased with? Here he is, Jermaine Eluemunor! This man is a glorified pylon, I was beyond frustrated with his play this season and this game is merely the icing on the cake. I cannot wait for Isaiah Wynn to come back, because Eluemunor is a horrendous blocker. He was responsible for 3 out of the 6 sacks New England gave up, that is inexcusable. 3 sacks in a game is bad enough, but 1 player giving them up is even worse. He makes me miss last years backup lineman abomination, Marshall Newhouse, who I still despise to this day. He needs to be cut ASAP. His contract expires this offseason, let him walk and forget he ever played for New England.
Next week the Patriots must make the dreaded trip to Miami to face off against the surging Dolphins. They have always inexplicably struggled in Miami, can they turn it around?