The 3 phases of the game worked well together, offense, defense, AND special teams. It was hard to find fault in the Patriots absolute manhandling of the LA Chargers, with the win boosting them to 6-6. The offense was efficient and could score through the air and on the ground, the defense stifled the high flying Chargers offense and offensive rookie of the year frontrunner Justin Herbert.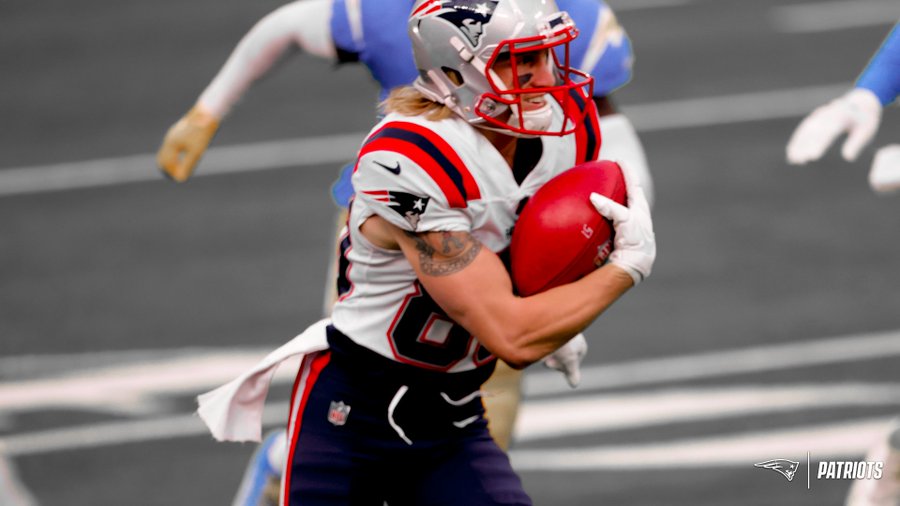 The Patriots even scored twice on special teams, first on a Gunner Olszewski 70 yard punt return touchdown (surely a relief after a poor "blindside block" penalty nixed a return TD last game) and a blocked punt scooped up by Devin McCourty and taken 44 yards to the house. Offensively, Damien Harris keeps doing his thing with 80 yards on 16 carries, Sony Michel even got back in the action with 35 yards. Newton didn't haven any eye popping numbers, but he did find N'Keal Harry for a touchdown pass. Things were looking so good, Jarrett Stidham even got subbed into the game halfway through the 4th quarter and he even threw a touchdown to Gunner Olszewski.
The defense played lights out as well, Stephon Gilmore looked like his former self and kept jamming route and broke up a pass. JC Jackson continues to dominate, with his 7th interception on the season, breaking Stephon Gilmore's total of 6 from his defensive player of the year season from last year. Edge rusher Chase Winovich even snagged an interception as well, paired with many pressures and hits from himself and Josh Uche. Right now, don't worry about the playoffs, just enjoy the W and focus on the next game. Next week the Patriots stay in LA for a showdown against the Rams on Thursday night football. Let's see if New England can dominate again.