All hail the great Nick Folk, he saves the day again, drilling the game winning field goal to cap off an ugly game. I have so many thoughts about this showing, it wasn't a convincing win, there were many penalties and many more mistakes, but it was still a win. There weren't many who expected the Patriots to come out on top, yet they still won and with the exception of the 49ers game, the Patriots have always been in the game and have had a chance at victory, so they aren't a terrible team.
There were 3 things that irked me during that game and I believe that most Pats fans will back me up. First and foremost, the "blindside" block penalty that cost New England a punt return touchdown. My blood pressure rose to levels that I've rarely hit before, I do not blame Jennings, it was a poor call. Next up is Jermaine Eluemunor, this man does not start for a reason, he allowed so much pressure on Cam Newton and kept getting pushed back. On the final play on New England's first drive, he stood and stared like a deer in headlights while an edge rusher in front of him caught a batted pass for an interception. Worse yet, we're stuck with him for a least 2 more games with Isaiah Wynn on IR. Finally, the penalties in the defensive backfield hurt me. I am specifically talking about Jason McCourty and Stephon Gilmore's holding calls, which prolonged Arizona's drive and enabled them to score. Jason McCourty has been a liability throughout most of the season and I won't be shocked if Belichick lets him walk this offseason.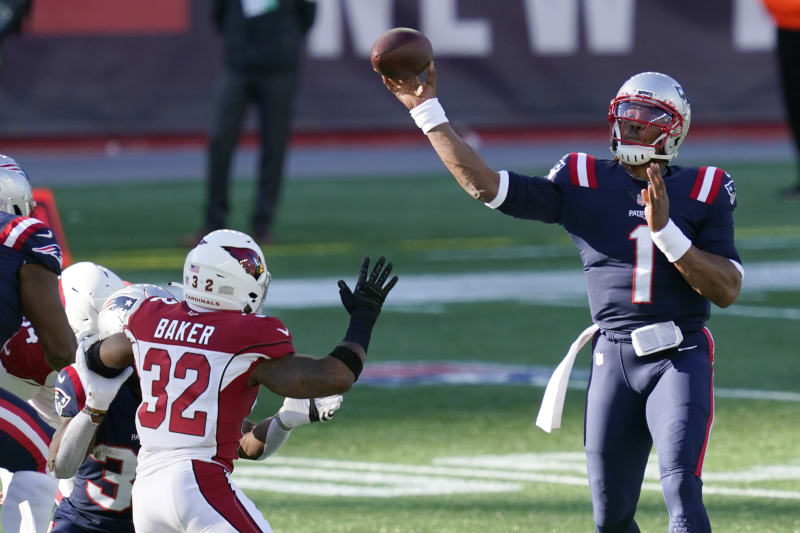 With that out of the way, there were many positives as well. First, I loved the goal line stand to block Kenyan Drake from the endzone. Ja'whaun Bentley and Anfernee Jennings played very well (except that awful penalty which shall go unnamed) and 2nd rounder Kyle Dugger continued to make key tackles and cover well. Adam Butler and Adrian Phillips stepped up in a big way and our defense was able to curb Kyler Murray's rushing and limited big plays. Damien Harris had a solid day and the running game was reinforced with 2 touchdowns from James White.
While not perfect, a win is a win and keeps New England's playoff hopes alive. Next week, the Patriots head to LA to do battle with the Chargers, who aren't the best record-wise, but still dangerous with rookie superstar, Justin Herbert, but if there's one thing watching Patriots games has taught me, it's that you NEVER count out the Pats until the final whistle.