It's the Cam Newton show and the league is in for a sequel. That's what Pats fans saw as Newton's legs propelled the team to a 21-11 victory on opening day.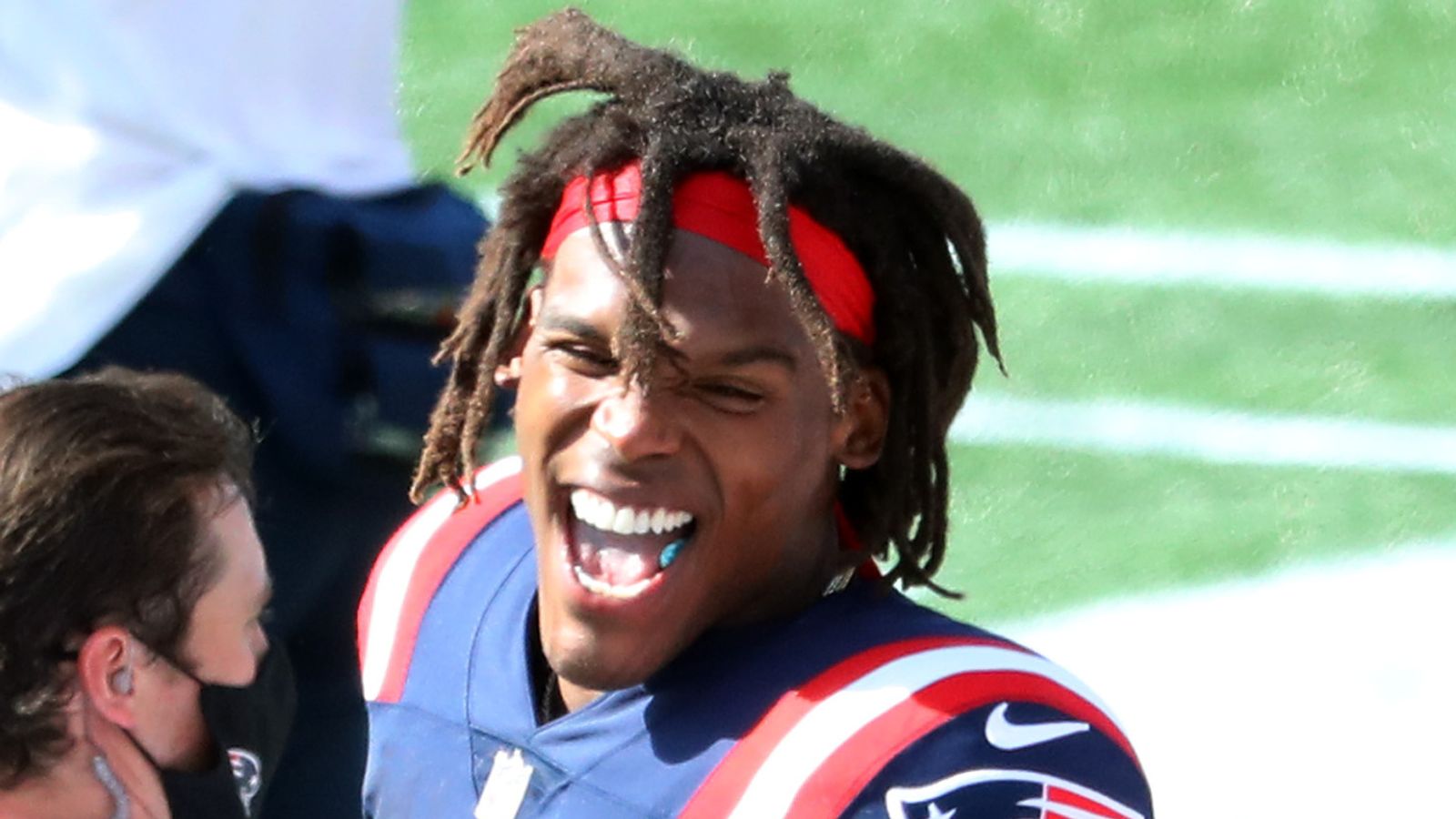 After an uneventful first quarter, Cam Newton scrambled to the right for a 4 yard New England touchdown. After throwing an interception to Stephon Gilmore, Miami was able to get the ball back and kick a field goal. The next Dolphins drive ended abruptly, with Ryan Fitzpatrick throwing an interception to Adrian Phillips. The first half ended with the Patriots up 7-3. On the opening possession of the 2nd half, the Patriots drive ended with an 11 yard rush by Cam Newton for a touchdown, increasing the score to 14-3. On the ensuing Patriots possession, receiver N'Keal Harry fumbled the ball out of the endzone causing a Miami touchback, the Dolphins (aided by 2 pass interferences) scored a touchdown on a Jordan Howard run and then a 2 Point Conversion, cutting into the lead with a 14-11 score. The Patriots embarked on an arduous drive and after converting a fourth down, the Dolphins players become agitated and Jerome Baker laid on Newton and refused to get up, then Kamu Grugier-Hill threw a punch at a Patriots offensive lineman. There was a resulting call of Unsportsmanlike conduct, which placed New England on the 1 yard line allowing a Sony Michel 1 yard touchdown, increasing the lead to 10 points, 21-11. Miami was unfazed and marched down the field, but Ryan Fitzpatrick threw an interception in the redzone to JC Jackson, thus sealing the game.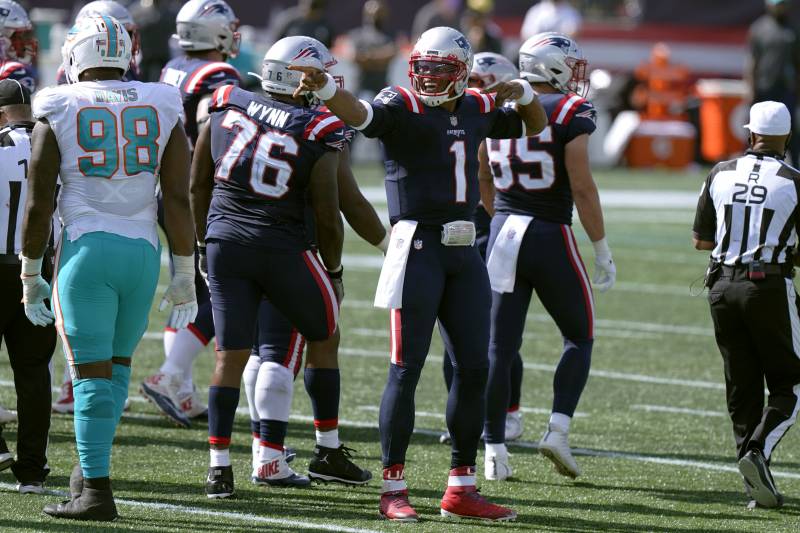 3 Keys to victory:
Cam Newton: Newton put the team on his back and gained 155 passing yards, 75 rushing yards, and 2 rushing touchdowns. Showing no sign of injury, Newton was efficient and starting to look like his old self once more.
The Rushing Game: The Patriots rushing attack was on full display during the game with 217 total rushing yards. Sony Michel added an extra rushing touchdown for good measure and JJ Taylor gained 28 yards on 4 carries. Look for the ground attack to take off once Damien Harris is added to the mix.
Pass Defense: While the interference calls didn't help their case, they were able to grab 3 interceptions off of Fitzpatrick. With JC Jackson's 4th quarter takeaway officially sealing the game.
The Patriots will travel to Seattle for a tough matchup with the Seahawks for their next game, while Seattle may be better on paper, the Patriots are just getting warmed up and will meet the challenge head on.